Catering and to-go Catering and to-go
Catering
Need to feed an army? We've got you covered! Now, you can order the delicious food found on our buffet – in bulk and ready to travel. Let us provide the food for your next corporate event, business meeting, private party or church social. We even do weddings! Your guests will love our selection of meats, vegetables, fresh salads, baked goods, and made from scratch desserts. Let us help you make your next event one to remember!
Call ahead and we will have your order ready when you arrive.
Catering and to-go Catering and to-go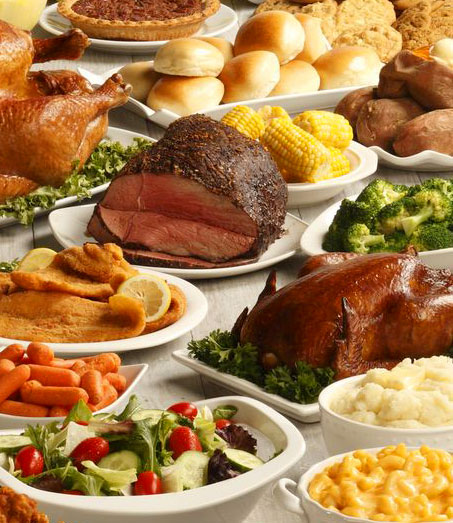 Banquet facilities
Need to feed a large group AND a place to meet? We have that too. We host special events for churches, civic organizations and families each week.
Contact us for availability and details.